The future of FIFA's interactive World Cup appears in disarray, after failing to deliver its promised new video game amid a bitter end to its three-decade partnership with EA Sports.
EA has not only this week launched a rebranded game – FC 24 rather than FIFA 24 in the previous naming system – but also a world championship of its own is planned through EA Sports FC Pro.
FIFA and EA previously combined to run the flagship football esports tournament that had been branded the FIFAe World Cup since 2018 until the most recent final in July.
FIFA has no upcoming esports events scheduled publicly and it could provide no details to Sky News about the fate of its gaming World Cup – which it had viewed as key to engaging with young audiences.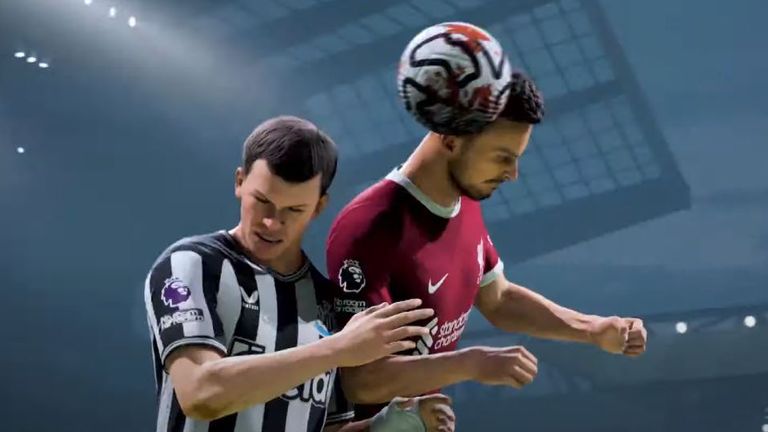 A dispute over the value of the FIFA brand led to a bitter breakup in 2022 with EA, which had been paying a reported $150m (£122m) a year to license the name of football's governing body for games.
It was one of the largest sources of annual income for FIFA.
But FIFA President Gianni Infantino thought more could be generated through a game of their own.
EA has gained an edge on FIFA by signing up hundreds of licenses around the world to ensure FC 24 still features major competitions like the Premier League and UEFA Champions League and the game's biggest stars.
Convincing fans that the EA game has maintained its quality and appeal is the biggest challenge for the company without the FIFA association.
EA Sports senior marketing director James Salmon told Sky News: "It's not easy. For the longest time, FIFA has been a huge part of our fans' knowledge of the sport and their interactions with our products."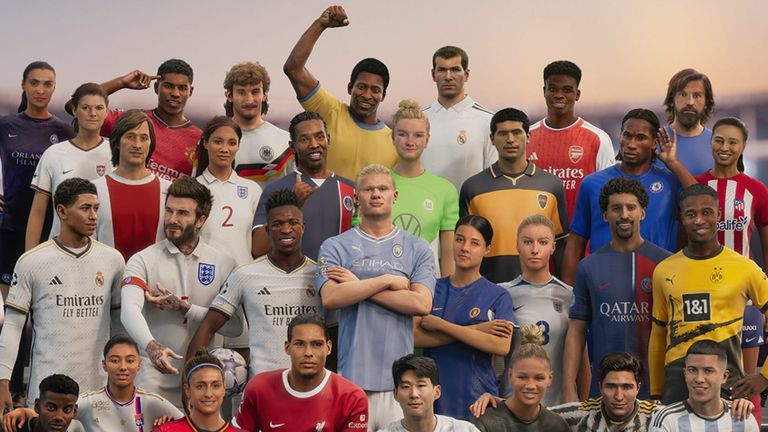 Asked if he feared a future FIFA launch eclipsing the EA product, he added: "We're absolutely not being complacent.
"But what we're focused on is the things that we know that matter most to our fans – authenticity, innovation and purpose – and ensuring that fans really understand that all of the leagues', clubs' and players' licences that they love are going to continue to be in the EA Sports FC experience."
Read more:
FIFA franchise gets historic rebrand
How Microsoft's deal will be the biggest in gaming history
Why Harry Potter game was so controversial
A London launch event of FC 24 on Thursday night showed what a cultural phenomenon the game has become while fuelling EA's £6bn annual revenue – without needing the association with FIFA anymore.
Gaming expert John O'Shea thinks FIFA's name won't carry a new game on its own and it will be judged on quality which will be hard to produce.
"I think it will be very difficult for FIFA to build a comparable game in a short period of time," said Mr O'Shea, creative director and co-CEO of the National Videogame Museum in Sheffield.
"It doesn't mean they wouldn't be able to make a soccer game and they could make a very, very good game.
"But I think they wouldn't be able to, in my view, create a competitive game right away."
Despite FIFA saying 16 months ago it was engaging with "leading game publishers" to develop a "major new FIFA simulation football game title for 2024" that is yet to materialise.
Mr Infantino said in May 2022: "I can assure you that the only authentic, real game that has the FIFA name will be the best one available for gamers and football fans."