Another year, another iPhone – and with it the usual Apple spiel about huge improvements that make it the best one yet.
You would certainly always hope that's the case, with the iPhone 4's botched antenna perhaps the only occasion when the company's flagship device really did go backwards.
With the release of the iPhone 15, there are indeed noticeable enhancements – especially for those fans who upgrade every year.
As ever, the regular and plus-sized handsets have a faster processor and improved camera, with the central 48 megapixel lens capable of some truly great shots, but this time also replace their notches with the "dynamic island" from last year's pro phones.
It's a novel and efficient way of displaying alerts and live updates from things like food delivery and sports apps.
This year's pro phones take things further.
It swaps steel frames for titanium for a lighter body, adds a customisable action button in place of the mute switch, an even more powerful processor, and the max version gets a five-times optical zoom lens.
Read more:
Everything you need to know about iOS 17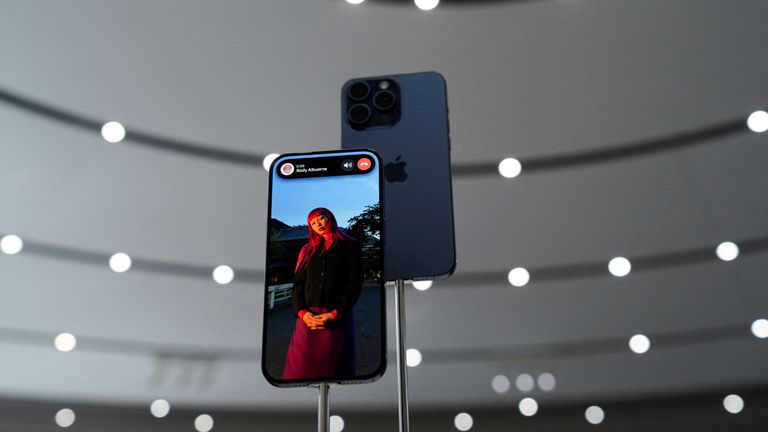 One cable to rule them all
Of course, we are all familiar – and maybe take for granted – such tweaks. Not a year goes by when Apple doesn't boast that the new iPhone is faster and takes better photos.
Indeed, the 15's camera is so good that Olivia Rodrigo filmed one of her latest music videos with it.
But something we're a lot less used to is Apple changing the charging port, with the iPhone 15 marking the first occasion since 2012 by swapping lightning for USB-C.
The tech giant is keen to stress the benefits, and there are plenty.
You can now charge the latest iPhones, iPads, MacBooks and AirPods with the same cable; the iPhone 15 can now charge other USB-C devices off its own battery; you can plug in external storage devices; and the pro models have faster file transfer speeds.
There may be some inconvenience for long-time Apple loyalists who have a host of lightning cable accessories, and replacing them does also pose potential e-waste problems. But overall, the convenience of having one cable to rule them all whether you're using an iPhone, Android, or Nintendo games console is a great perk.
The elephant in the room
But the elephant in the room at Apple's campus during the iPhone 15's unveiling was the embracing of USB-C is down to European regulators.
Like your child boasting of how tidy their room is only after being threatened with being grounded if it remains a complete bomb site, don't let Apple's enthusiasm fool you.
The firm made clear it opposed the EU's directive last year, but said there was nothing it could do about it.
Fast-forward 12 months and USB-C is arguably the most meaningful change to the iPhone for most users. And to Apple's credit, the aforementioned perks show it's made the most of it.
Sky News got to see the new phones this week and – as good as the cameras are, as nice as that titanium is, and as rapid as those new chips seem to be – it's the port that will likely be top of mind for the majority of customers.
A survey by US phone reseller SellCell suggests more than 60% of iPhone owners would be influenced to buy an upgrade because of USB-C, and 44% of Android owners would be tempted to switch.
And just think of how many times "has anyone got an [INSERT PHONE HERE] charger?" rung around your office.
Huge leaps forward becoming rarer
It says a lot about the state of modern smartphones, where iteration has long trumped innovation, that the market leader's headline new feature has been forced upon it by politicians.
This may be the iPhone 15, but take into account each and every model released since the original in 2007 (that includes various pluses, maxes, and minis) and we've had more than 40 handsets.
Given that, perhaps it's unrealistic and even unfair to expect an iPhone to thrill us in the way it once did.
When Steve Jobs unveiled the first iteration almost 17 years ago, buoyed by the success of the iPod, its innovative multitouch display covering most of the device proved immediately compelling.
It would completely change the way people engaged with a mobile, and years that followed would bring major additions like the App Store, biometric security, GPS, FaceTime, and cameras good enough to make dedicated photography gear redundant for most consumers.
Such major leaps forward are far rarer these days, with efforts by rivals Samsung and Google to make foldable smartphones happen yet to go mainstream. Apple's own biggest jump this year came via its super-expensive mixed reality headset, due in early 2024.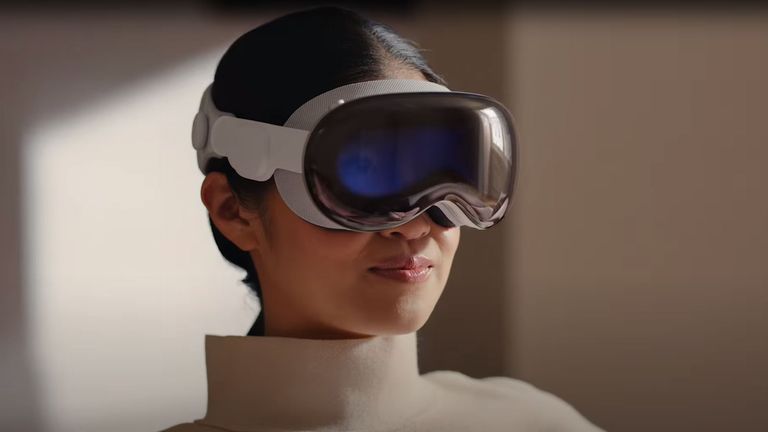 For the technophiles among us, the prospect of an annual phone upgrade probably does remain attractive. I am a weirdo who once bought a new phone because it was a nice shade of green.
But for everyone else, a new phone is likely something borne out of necessity rather than genuine excitement.
Perhaps fitting, then, that the iPhone 15's most notable update is too.