Amid a polarizing conflict, advocate Malala Yousafzai made a point with which most people would agree.
On Tuesday, the Nobel Peace Prize winner posted a statement to social media calling for "an immediate ceasefire" of the violence that erupted over the weekend when the militant group Hamas breached Israel's borders with a multi-pronged attack, killing hundreds of people and prompting Israel to declare war.
Yousafzai did not take a side in her statement, but pleaded for the vicious attacks to end for the sake of all children caught in the crossfire.
"As I have processed the tragic news of the past days, I think of the Palestinian and Israeli children caught in the middle," Yousafzai said in her statement.
"War never spares children — not those kidnapped from their homes in Israel, not those hiding from airstrikes or without food and water in Gaza," she wrote. "Today, I am grieving for all the children and people longing for peace and justice in the Holy Land."
Yousafzai ― who survived a 2012 assassination attempt by the Taliban after she spoke out against the violent extremist group ― is well qualified to speak on this particular matter. She was a child when the Taliban took control of her home, Mingora, the largest city in the Swat Valley in what is now the Khyber Pakhtunkhwa province of Pakistan, according to the Nobel Foundation.
"I was only 11 years old when I witnessed violence and terrorism," Yousafzai, now 26, wrote in her statement on social media. "We woke up to the sounds of mortar shells, saw our schools and mosques destroyed by bombs. Peace became something we could only dream about."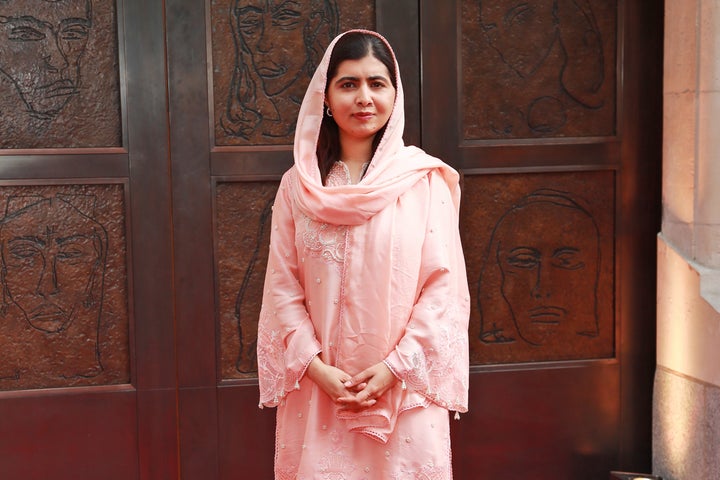 UNICEF spokesperson James Elder said in a press conference Monday that the current conflict has already taken a "horrendous toll on the lives of children and their families in Israel and the State of Palestine."
"According to reports, hundreds of Israeli and Palestinian children have been killed and many more injured in the last 72 hours," Elder said.
He noted that reports of the "killing and maiming of children" in the West Bank and the Gaza Strip, and "the abduction of Israeli children to the Gaza Strip," indicate a "grave violation" of international humanitarian law.
Elder also said UNICEF is "extremely alarmed" by the Israeli government's decision to "cut electricity, food, water and fuel from entering Gaza."
"This will add another layer of suffering to the existing catastrophe faced by families in Gaza," he said.
Israeli Prime Minister Benjamin Netanyahu's government retaliated by launching airstrikes on nearby Palestinian settlements, per an Al Jazeera reporter on the ground in Gaza.
While some news coverage has described Hamas' attack as "unprovoked," experts of the region and those who advocate for Palestinian liberation point out that this week's violence exists in the context of the Israeli government's decadeslong apartheid against Palestinians.
"Today's bloodshed is the tip of an iceberg: an iceberg of state violence and ethnic subjugation," Nathan Thrall, a writer and expert on Israel-Palestine issues, posted on X, formerly Twitter, Saturday. "Blood will continue to be spilled so long as we ignore the root causes."